Our school is a thriving school community, where academics and arts collide. Students at Pacific Collegiate School are academically-oriented, they work hard on their studies and also take pride in a creative and quirky side. Because our school focuses on preparing students for college, it is common to see students reading on the deck, asking teachers questions, or tapping away on a library computer. We also see the uncommon on campus – student-created art and learning installations, pop-up improv, student-directed theater, impromptu study groups, jam sessions with a variety of instruments and styles, and a popular Fall Fabu diversity festival.
Our teachers are at the heart of what makes PCS special. Our talented faculty make learning fun even in the midst of the substantive workload of AP classes. We have hands-on learning in our science labs, engaging mock trial debates, and zany musical rehearsals.
We're a small, dynamic community where you'll find your passions and lifelong friendships. We empower students to be active in their school, not only through elected student government positions but also finding their voice in affinity groups, advisory groups, clubs and sports, and in small classes. We believe in equity and justice, and our students are honing their skills as changemakers.
Puma Spirit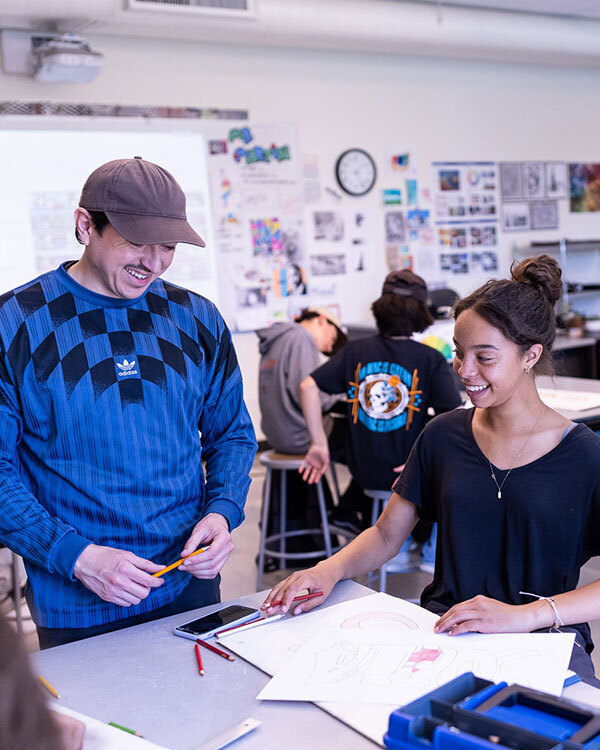 Our teachers are amazing.
PCS gives all kids the resources to get into their college of choice.
School is quite inclusive and friendly and the teachers are great.
PCS does well in creating a supporting community.
PCS has many challenging classes, with support set up to help [all] students succeed.
You can interact regularly with teachers who take pride in their work.
Teachers care deeply about their students. Clubs and sports are very inclusive, anyone is welcome to join.